On my Dandelion Radio show throughout June I'm giving you the chance to win a pair of tickets to this year's Indietracks! I'm afraid you will need to listen to both hours of the programme, so I do hope you'll stick with it! Besides the competition, I'm also playing songs by All Ashore!, Ex-Void, Marble Season and Worst Place, who are all playing the festival this year.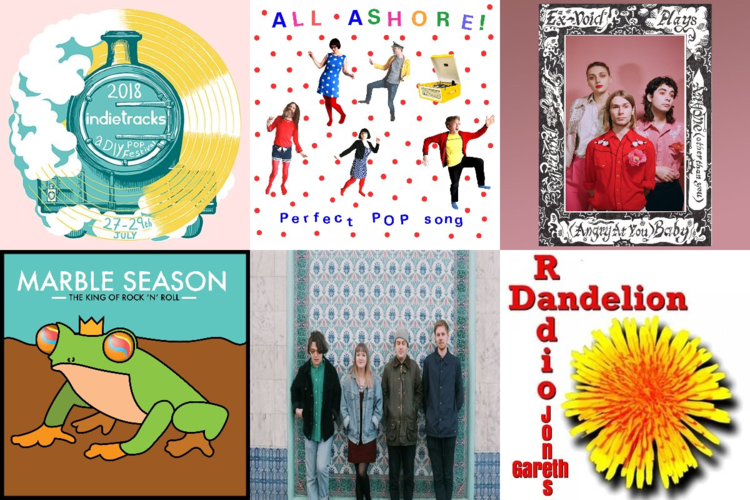 The show is repeated daily throughout June and you have until 30th June to get your entry in. Here's the scheduled times for my show, so hopefully you'll find a time that suits you to listen! You can listen at
http://www.dandelionradio.com
Fri 1 1am-3am & 11pm-1am
Sat 2 9pm-11pm
Sun 3 7pm-9pm
Mon 4 5pm-7pm
Tue 5 3pm-5pm
Wed 6 1pm-3pm
Thu 7 11am-1pm
Fri 8 9am-11am
Sat 9 7am-9am
Sun 10 5am-7am
Mon 11 3am-5am
Tue 12 1am-3am & 11pm-1am
Wed 13 9pm-11pm
Thu 14 7pm-9pm
Fri 15 5pm-7pm
Sat 16 3pm-5pm
Sun 17 1pm-3pm
Mon 18 11am-1pm
Tue 19 9am-11am
Wed 20 7am-9am
Thur 21 5am-7am
Fri 22 3am-5am
Sat 23 1am-3am & 11pm-1am
Sun 24 9pm-11pm
Mon 25 7pm-9pm
Tue 26 5pm-7pm
Wed 27 3pm-5pm
Thu 28 1pm-3pm
Fri 29 11am-1pm
Sat 30 9am-11am
Good luck!